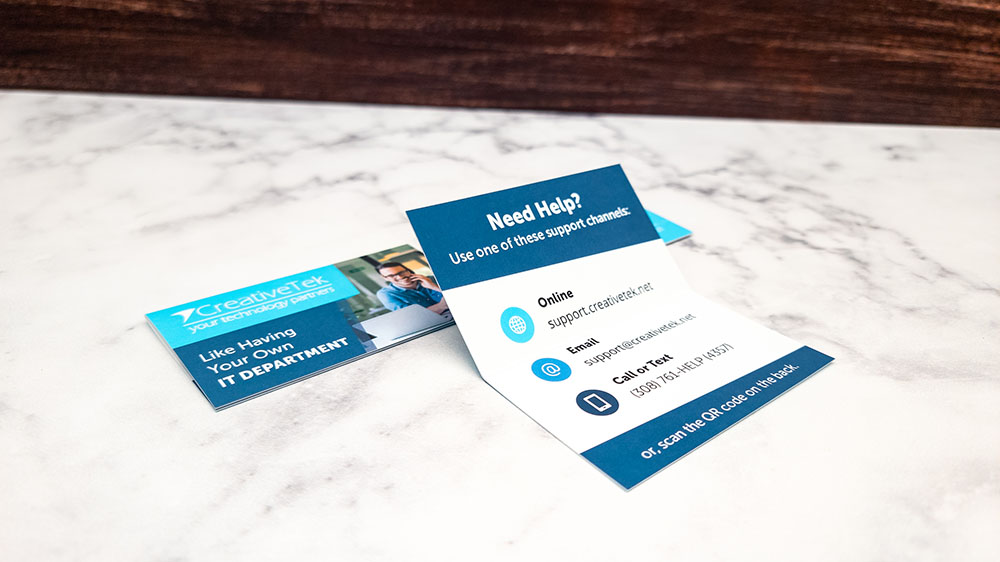 Approved Support Channels
Need help? There are many ways to contact us for support:
From Your PC
Here is a new, quick, and easy way to submit a Support Request if you are already a CreativeTek Customer and are on a supported PC.
1. Because you already have our tools installed on your computer, you should see a CreativeTek icon in your System Tray (That's the little arrow that points up near the time and date.)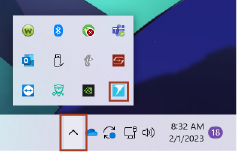 2. Select "Support Request"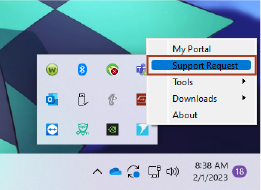 3. Tell us a little about the problem you're experiencing and fill out your contact information. You can even take screenshots here!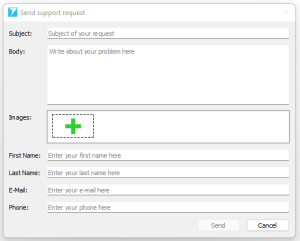 Once you hit "Send" our Intake Team will get your support request to one of our technicians so they can get back to you as soon as possible.
Online
Fill out a Support Request form on our website.
Remember to bookmark this page on your PC & Smartphone for quick access.
Support Request
Call or Text
(308) 761-HELP
(308) 761-4357
Email
Unless you are working on an ongoing project, you should never email an employee directly (ex., [email protected]). Emailing decreases your chances of a quick response since the person you email may be booked for several days.
24x7 Support
Available 24×7 for Emergencies
If disaster strikes outside of regular business hours, don't panic, we can help. Call (308) 761-HELP (4357), and a friendly voice will locate an on-call agent to help you as soon as possible. Emergency or After-hours fees may apply depending on your support plan.
Visit Us
If you'd like to drop something off or see us in person, you can visit us at our office in Alliance, NE.
View our Google Business Listing for updated hours and directions.
Hours & Directions
We hope you find one or several of these ways convenient for you. Our intention is to serve every customer with the speed and attention they deserve.