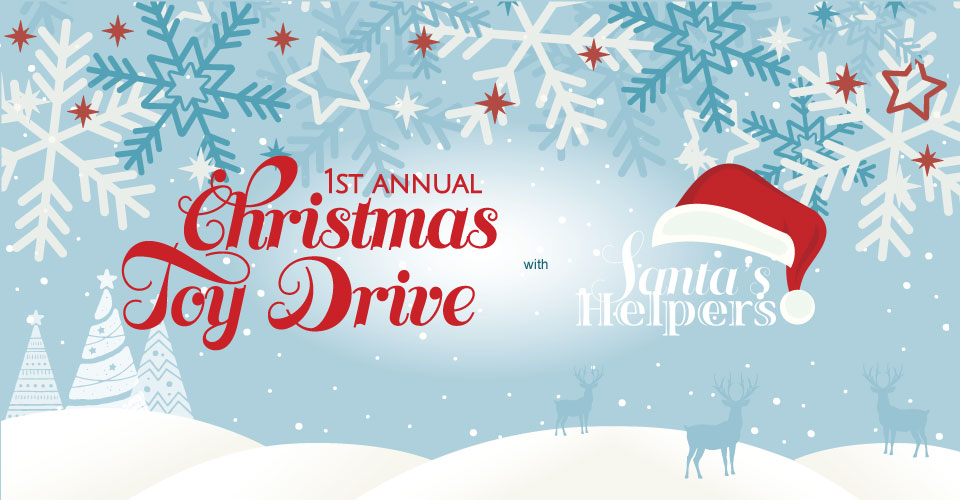 We are so excited to announce our first annual Christmas Toy Drive in partnership with Santa's Helpers! We will be accepting new, unwrapped, toys of a $10 or greater value until Friday, December 8.  Each gift donated will enter you into a raffle for a chance to win a CreativeTek gift certificate. The value of the certificate will be determined by the number of toys received. Stay up to date on our Facebook page where we will be announcing the winner on Monday December 11.
There are two Christmas trees in our store just dying to be proudly displayed next to gleaming gifts waiting for children (from ages 4-12) to unwrap them on Christmas Day. While you can also drop off wrapped gifts at Kmart or Shopko, we are more than happy to take care of the wrapping for you.  All donated toys will be going to our one and only Christmas Toy Drive in Alliance; which has been ran successfully for several decades by Santa's Helpers.
For years we have personally donated gifts to Santa's helpers.  But we've wanted to do a toy drive through CreativeTek for so long.  We are excited to finally be starting this new tradition.  Like many kids, we grew up knowing that our parents couldn't afford to get us gifts every year and that Santa wasn't really a thing for us. We believe every child should be touched by the spirit of Christmas and experience the joy of giving as well.  No one is against giving gifts to children.  Let's make it a Merry Christmas for everyone!!